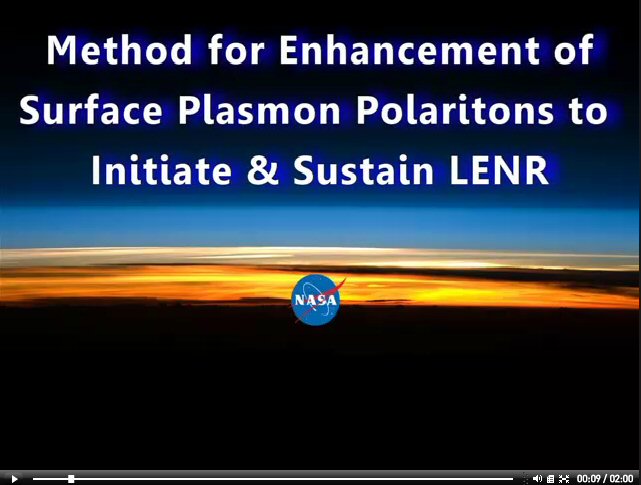 picture from newenergytimes
NASA has produced and featured a video presenting LENR as a technology. The video features Dr. Joseph Zawodny, Senior Research Scientist at NASA Langley Research Center. The video highlights the potential of having a LENR nuclear power generation device in your home to provide all the power needs of your home as the "easiest" implementation, even though it could potentially be used even for transportation and infrastructure. The technology is "clean" producing no ionizing radiation or waste.
NASA is all in and claiming to "be working on another way of producing energy with efficient nuclear power."  NASA as an organization apparently suddenly wants to be seen as in the forefront of this new thing they see coming.  Pretty cool actually.